We are proud of our longstanding business relationships and always enjoy working with our clients again
I could not even imagine working with another translation agency. STC is almost a part of our company. They are familiar with our high standards and our corporate language. We are glad that we have found such a competent translation team.
You delivered exactly what I needed, did it quickly, transparently, and efficiently. My client was quite pleased with the results, and I was quite impressed. I'd use you again without a second thought. I've bookmarked your page for future reference.
STC has been really helpful, responsive and well-priced with all of our requests. The staff worked well with us. I would fully recommend them!
Nothing would have worked on our conference without the hard-working and competent interpreters from STC! Thank you so much. Everything went according to plan. Thanks to your help.
I needed an interpreter on short notice for an important business appointment. An old friend recommended STC, and he could not have recommended anyone better. I almost forgot during the contract negotiations that my business partner does not speak my language.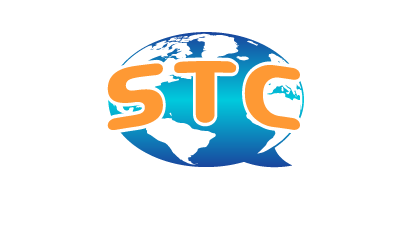 Contact Us
Live Support is available to assist you
from 9am to 9pm EST
800-750-8797 (Toll Free) or 310-287-0405
info@STCinterpreting.com
STC Interpreting Offers
Flat Rate $35/Page Certified Translation.
10¢/Word Business Translation.
24 Hours Delivery.
No Hidden fees.
100% Guaranteed acceptance by U.S. Immigration
100% Satisfaction Guaranteed.
We translate your document to the following languages:
Afrikaans
Arabic
Armenian
Belarusian
Bengali
Bulgarian
Cantonese
Chinese (Simplified)
Chinese (Traditional)
Czech
Danish
Dutch
Farsi
Finnish
French
Georgian
German
Greek
Gujarati
Hebrew
Hindi
Hungarian
Italian
Indonesian
Japanese
Korean
Latvian
Lao
Mandarin
Malay
Norwegian
Polish
Portuguese
Punjabi
Romanian
Russian
Sanskrit
Serbo-Croatian
Slovak
Slovenian
Spanish
Swedish
Telugu
Tamil
Tagalog
Thai
Turkish
Ukrainian
Urdu
Vietnamese

The following countries are members of the Hague Apostille Convention and will require an Apostille from the Secretary of State.
Albania
Andorra
Antigua and Barbuda
Argentina
Armenia
Australia
Austria
Azerbaijan
Bahamas
Barbados
Belarus
Belgium
Belize
Bosnia and Herzegovina
Botswana
Brasil
Brunei
Bulgaria
Cape Verde
Columbia
Cook Islands
Costa Rica
Croatia
Cyprus
Czech Republic
Denmark
Dominica
Dominican Republic
Ecuador
El Salvador
Estonia
Fiji
Finland
France
Georgia
Germany
Greece
Grenada
Honduras
Hong Kong
Hungary
Iceland
India
Ireland
Israel
Italy
Japan
Kazakhstan
Kyrgyzstan
Latvia
Lesotho
Liberia
Liechtenstein
Lithuania
Luxembourg
Macau
Macedonia
Malawi
Malta
Marshall Islands
Mauritius
Mexico
Moldova
Monaco
Montenegro
Namibia
Netherlands
New Zealand
Niue
Norway
Oman
Panama
Peru
Poland
Portugal
Romania
Russia
Saint Kitts and Nevis
Saint Lucia
Saint Vincent and the Grenadines
Samoa
San Marino
Sao Tome and Principe
Serbia
Seychelles
Slovakia
Slovenia
South Africa
South Korea
Spain
Suriname
Swaziland
Sweden
Switzerland
Tonga
Trinidad and Tobago
Turkey
Ukraine
United Kingdom
United States
Uruguay
Uzbekistan
Vanuatu
Venezuela
Don't see your country?
Call us 800-750-8797 or 310-287-0405