We are proud of our longstanding business relationships and always enjoy working with our clients again
I could not even imagine working with another translation agency. STC is almost a part of our company. They are familiar with our high standards and our corporate language. We are glad that we have found such a competent translation team.
You delivered exactly what I needed, did it quickly, transparently, and efficiently. My client was quite pleased with the results, and I was quite impressed. I'd use you again without a second thought. I've bookmarked your page for future reference.
STC has been really helpful, responsive and well-priced with all of our requests. The staff worked well with us. I would fully recommend them!
Nothing would have worked on our conference without the hard-working and competent interpreters from STC! Thank you so much. Everything went according to plan. Thanks to your help.
I needed an interpreter on short notice for an important business appointment. An old friend recommended STC, and he could not have recommended anyone better. I almost forgot during the contract negotiations that my business partner does not speak my language.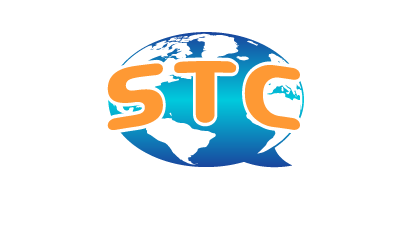 Contact Us
Live Support is available to assist you
from 9am to 9pm EST
800-750-8797 (Toll Free) or 310-287-0405
info@STCinterpreting.com
STC Interpreting Offers
Flat Rate $35/Page Certified Translation.
10¢/Word Business Translation.
24 Hours Delivery.
No Hidden fees.
100% Guaranteed acceptance by U.S. Immigration
100% Satisfaction Guaranteed.