STC IS EXPERIENCED WITH A RANGE OF BUSINESS DOCUMENTS, INCLUDING: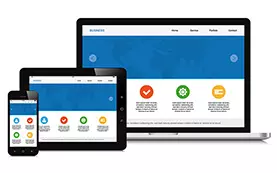 Employee manuals
Product descriptions
Legal contracts descriptions
Market research notes
Presentation slides
Financial statements
Electronic communications
Social media messages
Businesses Rely on STC
With STC, we can rely on their team of translators to deliver flawless results within our deadlines.
STC's professional translation services provide excellent quality and fast turnaround for businesses
STC is a Reliable provider of document translation services for small and mid-sized businesses thanks to our world-class customer support and convenient online ordering system. Businesses have chosen STC for their document translation needs because they demand excellent quality, fast turnaround and great value.



Upload via web or fax us your documents.
We accept major credit cards and PayPal.
When the job is done, we send you your file via email.
Quality Translators
STC works with only the highest quality professional translators from around the globe. We are very selective, choosing only a very small fraction of applicants to join the STC team of professional linguists and translators. Most of our translators have multiple years of professional experience translating into their native language (mother tongue), and many have cultivated specialized skills in industries such as: Immigration, Certified Translation, Legal, Market Research, Press Release, Gaming, Industrial, Marketing and Human Resources (HR).
Honest Pricing
STC is committed to maximum transparency with our document translation clients. This is why we publish our prices and have no hidden fees. We also give detailed insight into our process, so our clients can keep track of progress on their orders, via their accounts. Our goal is to have a simple, easy to use translation service that delights our clients.
Security
We aim to create long-term relationships with our clients. We understand that our clients value their privacy, particularly when it comes to personal or confidential business documents. Therefore, we take maximum precautions to secure the safety and security of all client documents. We do not share any client information or documentation with anyone, ever. Our translators are held to strict nondisclosure agreements and all viewing of documents is limited to a need-to-know basis. At STC, we value your trust, and we make sure that all of our translation services and everything we do is designed to keep your trust.
Fast Turnaround
While turnaround times vary by language, we generally can return a short document within a few hours. Our Spanish translators are among the fastest in the industry, delivering short Certified Translation in as little as 3 hours to our clients. Our Russian translators, Chinese translators, Arabic translators, French translators, and German translators are all among the fastest and most experienced in the industry. Our streamlined workflow has been optimized to serve our clients in the most efficient manner possible. We've eliminated time-wasting steps that exist within traditional translation agencies by harnessing the power of the web and a global talent pool. Our translators have years of experience translating thousands of business documents, birth certificates, marriage certificates, and academic transcripts for thousands of clients. Our expertise and experience allows us to deliver high quality translation faster than anyone else in the document translation industry.