GUARANTEE OF QUALITY
Interpreting & Translation is all about customer satisfaction. We ensure 100% customer satisfaction by translating all the documents of our customers professionally and perfectly. The quality of our services is guaranteed. We have engaged professional translators who have been in the field of translation since more than 7 years. Besides the knowledge and experience, every translator hired by us is screened through several evaluation steps. This ensures that we hire the best translators for our customers and this guarantees the high quality of our services.
The quality of our translation services can also be considered from the fact that we dedicate two specialized translators for your documents. One translator translates the documents for you and the other one proofreads it before sending it to you.
STC Interpreting & Translation offers a quick turnaround, first-rate quality service and most importantly the peace of mind, all this for only $35 per page.
STC Interpreting & Translation is an online translation company that offers certified and non-certified translations in different fields and for different walks of life (medical, legal, scientific, technical, academic, advertising, financial, banking, contracts, certificates and many more). For any of your inquiries, you can call us at our toll-free number 1-800-750-8797, and we will make sure your concerns are properly addressed. You can also email us at This email address is being protected from spambots. You need JavaScript enabled to view it. to get quick free quotes with no obligations. We are headquartered in Southern California; however, we serve all 50 states including all major cities like New York, Washington DC, Boston, Philadelphia, Atlanta, Orlando, Miami, New Orleans, Cleveland, Kansas City, Chicago, Detroit, Denver, Phoenix, Dallas, Houston, San Antonio, San Diego, Los Angeles, and San Francisco among many others for the same competitive rates.
MOST COMPETITIVE RATES
The most excellent online translation services and the best part is that these services are provided at the most competitive rates anywhere. Imagine the luxury of having a page professionally and competently translated within 24 hours for just $35!
When we say that we ensure 100% customer satisfaction we do not only mean that we provide the superlative translation service but we also mean that we save the time and money of our customers to make them absolutely satisfied.
STC Interpreting & Translation is an online translation company that offers certified and non-certified translations in different fields and for different walks of life (medical, legal, scientific, technical, academic, advertising, financial, banking, contracts, certificates and many more). For any of your inquiries, you can call us at our toll-free number 1-800-750-8797, and we will make sure your concerns are properly addressed. You can also email us at This email address is being protected from spambots. You need JavaScript enabled to view it. to get quick free quotes with no obligations. We are headquartered in Southern California; however, we serve all 50 states including all major cities like New York, Washington DC, Boston, Philadelphia, Atlanta, Orlando, Miami, New Orleans, Cleveland, Kansas City, Chicago, Detroit, Denver, Phoenix, Dallas, Houston, San Antonio, San Diego, Los Angeles, and San Francisco among many others for the same competitive rates.
EXCELLENT CUSTOMER SERVICE
100% customer satisfaction can never be achieved unless excellent customer service is offered and this is why STC Interpreting & Translation emphasizes on exceptional customer service to the highest degree. We have a proficient and efficient support team which is always available to deal with your issues and to answer all your queries and concerns.
Due to the outstanding translations and first-rate customer service, STC Interpreting & Translation is considered to be the leading brand in the field.
STC Interpreting & Translation is an online translation company that offers certified and non-certified translations in different fields and for different walks of life (medical, legal, scientific, technical, academic, advertising, financial, banking, contracts, certificates and many more). For any of your inquiries, you can call us at our toll-free number 1-800-750-8797, and we will make sure your concerns are properly addressed. You can also email us at This email address is being protected from spambots. You need JavaScript enabled to view it. to get quick free quotes with no obligations. We are headquartered in Southern California; however, we serve all 50 states including all major cities like New York, Washington DC, Boston, Philadelphia, Atlanta, Orlando, Miami, New Orleans, Cleveland, Kansas City, Chicago, Detroit, Denver, Phoenix, Dallas, Houston, San Antonio, San Diego, Los Angeles, and San Francisco among many others for the same competitive rates.
24 HOURS TURNAROUND TRANSLATION
We know that time is money and this is the age of utilizing time in the right place. So we know the significance of delivering your translated documents back to you as soon as possible. We assure to deliver translated documents of less than 4 pages within 24 hours. Talk about quick turnaround!
The best part is that no additional fee is charged for this quick delivery of documents. Getting your documents translated for only $35 per page and receiving those documents within 24 hours is something which you won't be able to find anywhere else.
STC Interpreting & Translation is an online translation company that offers certified and non-certified translations in different fields and for different walks of life (medical, legal, scientific, technical, academic, advertising, financial, banking, contracts, certificates and many more). For any of your inquiries, you can call us at our toll-free number 1-800-750-8797, and we will make sure your concerns are properly addressed. You can also email us at This email address is being protected from spambots. You need JavaScript enabled to view it. to get quick free quotes with no obligations. We are headquartered in Southern California; however, we serve all 50 states including all major cities like New York, Washington DC, Boston, Philadelphia, Atlanta, Orlando, Miami, New Orleans, Cleveland, Kansas City, Chicago, Detroit, Denver, Phoenix, Dallas, Houston, San Antonio, San Diego, Los Angeles, and San Francisco among many others for the same competitive rates.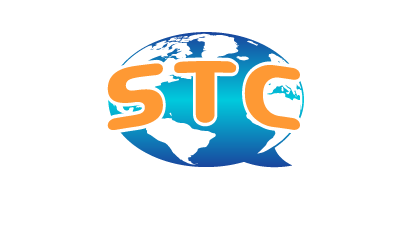 MEMBER OF THE PRESTIGIOUS ATA
STC Interpreting & Translation is a member of the American Translators Association (ATA). This is a great proof of the authenticity, legitimacy and proficiency of the company. For any translating agency the membership of the ATA is a priceless asset. The American Translators Association promotes and advances the professions associated with translations.
Currently, there are approximately 11,000 members of ATA in more than 90 countries of the world and these members include translators, interpreters, project managers, teachers, language translating companies, hospitals, universities, government agencies and web and software developers.
STC Interpreting & Translation is deeply proud to be a member of the American Translators Association (ATA) and this is a testimony of our professionalism.
STC Interpreting & Translation is an online translation company that offers certified and non-certified translations in different fields and for different walks of life (medical, legal, scientific, technical, academic, advertising, financial, banking, contracts, certificates and many more). For any of your inquiries, you can call us at our toll-free number 1-800-750-8797, and we will make sure your concerns are properly addressed. You can also email us at This email address is being protected from spambots. You need JavaScript enabled to view it. to get quick free quotes with no obligations. We are headquartered in Southern California; however, we serve all 50 states including all major cities like New York, Washington DC, Boston, Philadelphia, Atlanta, Orlando, Miami, New Orleans, Cleveland, Kansas City, Chicago, Detroit, Denver, Phoenix, Dallas, Houston, San Antonio, San Diego, Los Angeles, and San Francisco among many others for the same competitive rates.