Professional translation services provide excellent quality and fast turnaround for businesses
Network of qualified and experienced interpreters, to provide you with quick and accurate results for all your communication needs.
Approved and certified by the Federal Bureau of Investigations (FBI) and the California Department of Justice (DOJ) to provide Live Scan services to applicants throughout California.
We at The STC Interpreting Agency have met successfully almost every language-to-language situation imaginable; business conferences, trainings, and employment interviews, hospitalizations, mental health and physical therapies, medical appointments, treatments, legal and law enforcement situations, emergencies, provisions of social services, religious services, 12 Step meetings, recreational events, every educational opportunity from preschool classes all the way through to post-graduate university work, and highly technical trainings. The STC Interpreting Agency's interpreters and staff provide you with an optimal communication solution whenever and wherever you need it.
The STC Interpreting Agency refers interpreters in most major languages, including but not limited to, Spanish, French, Italian, German, Japanese, Greek, Russian and Chinese. We work for you in person, or by telephone, email, fax, web or mail. We provide onsite and in-person interpreting services nationwide. Yes, we also provide written translations of letters, documents, texts, training materials and whatever else you may require.
We are available to you for an hour, a day, a week or for however long you need us, at reasonable rates. Our goal also is to create the bridge for you between two cultures, so that your communication needs are met smoothly.
When you choose to use The STC Interpreting Agency, you and another party connect, exchange ideas and achieve your goals. We facilitate understanding. We are savvy to the nuances of doing business with, dealing with, or working through interpersonal situations where more than one language and culture are involved.
Language is the inventory of human experience.
L. W. Lockhart
Interpreters and Translators referred by The STC Interpreting Agency handle highly technical and medical material, legal and law enforcement situations, social, social service and recreational meetings or events. We can work with two people in an office or five hundred in an auditorium. Whether your needs are immediate in nature, same day, or looking six months ahead, we will be there for you.
The STC Interpreting Agency provides services nationwide. State and Federal law requires provision of an interpreter in many Legal, Medical, Educational, Social Service, and Other situations. Let us help you meet those accessibility requirements, on an as-needed basis, saving you time and money, so that you can go ahead with doing what you do best. Our interpreters follow a high standard of ethics, are at ease in any situation, and look forward to serving you.
The principals at STC have in-depth experience in a wide range of disciplines from Workers Compensation Claims Management to Insurance Litigation Requirements. We have a refined process that eliminates potential roadblocks and unnecessary costs before you place your order.
STC Interpreting specializes in cost containment for the Insurance Industry through our pricing philosophy and full service approach, which allows our clients a cost benefits on all services. Our dedication to quality saves both time and money by successful and consistent delivery of services.
The results… STC Interpreting has expertise to stream-line your workload, cost containment, and confidence to get the job done.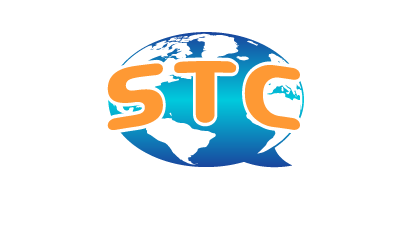 Contact Us
Live Support is available to assist you
from 9am to 9pm EST
800-750-8797 (Toll Free) or 310-287-0405
info@STCinterpreting.com
STC Interpreting Offers
Flat Rate $35/Page Certified Translation.
10¢/Word Business Translation.
24 Hours Delivery.
No Hidden fees.
100% Guaranteed acceptance by U.S. Immigration
100% Satisfaction Guaranteed.
We translate your document to the following languages:
Afrikaans
Arabic
Armenian
Belarusian
Bengali
Bulgarian
Cantonese
Chinese (Simplified)
Chinese (Traditional)
Czech
Danish
Dutch
Farsi
Finnish
French
Georgian
German
Greek
Gujarati
Hebrew
Hindi
Hungarian
Italian
Indonesian
Japanese
Korean
Latvian
Lao
Mandarin
Malay
Norwegian
Polish
Portuguese
Punjabi
Romanian
Russian
Sanskrit
Serbo-Croatian
Slovak
Slovenian
Spanish
Swedish
Telugu
Tamil
Tagalog
Thai
Turkish
Ukrainian
Urdu
Vietnamese

The following countries are members of the Hague Apostille Convention and will require an Apostille from the Secretary of State.
Albania
Andorra
Antigua and Barbuda
Argentina
Armenia
Australia
Austria
Azerbaijan
Bahamas
Barbados
Belarus
Belgium
Belize
Bosnia and Herzegovina
Botswana
Brasil
Brunei
Bulgaria
Cape Verde
Columbia
Cook Islands
Costa Rica
Croatia
Cyprus
Czech Republic
Denmark
Dominica
Dominican Republic
Ecuador
El Salvador
Estonia
Fiji
Finland
France
Georgia
Germany
Greece
Grenada
Honduras
Hong Kong
Hungary
Iceland
India
Ireland
Israel
Italy
Japan
Kazakhstan
Kyrgyzstan
Latvia
Lesotho
Liberia
Liechtenstein
Lithuania
Luxembourg
Macau
Macedonia
Malawi
Malta
Marshall Islands
Mauritius
Mexico
Moldova
Monaco
Montenegro
Namibia
Netherlands
New Zealand
Niue
Norway
Oman
Panama
Peru
Poland
Portugal
Romania
Russia
Saint Kitts and Nevis
Saint Lucia
Saint Vincent and the Grenadines
Samoa
San Marino
Sao Tome and Principe
Serbia
Seychelles
Slovakia
Slovenia
South Africa
South Korea
Spain
Suriname
Swaziland
Sweden
Switzerland
Tonga
Trinidad and Tobago
Turkey
Ukraine
United Kingdom
United States
Uruguay
Uzbekistan
Vanuatu
Venezuela
Don't see your country?
Call us 800-750-8797 or 310-287-0405